Welcome to Noccalula Mountain Vineyard

At Noccalula Mountain Vineyard, we're passionate about the beauty of nature and wildlife. Located on a gorgeous green field in Gadsden Alabama, in the foothills of the Appalachian Mountains, we have a small muscadine vineyard and beautiful outdoor event space that truly contributes to the attraction of the Noccalula Mountain community. You're welcome to come visit us any time of the year. We'll be happy to meet you.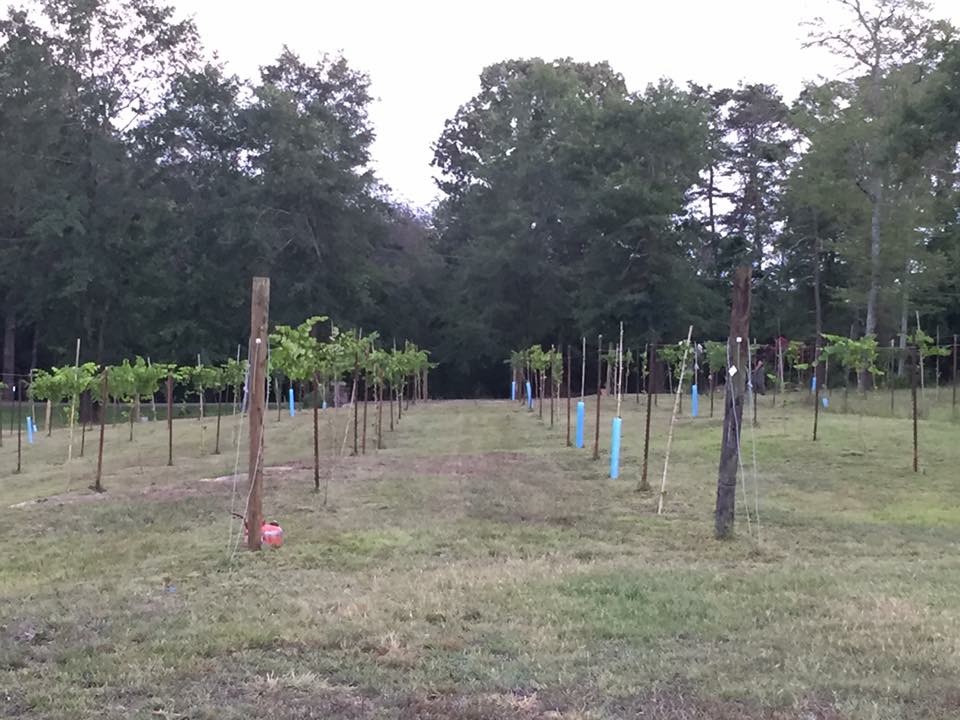 Brian is an aircraft maintenance and avionics technician by trade. He has a love for nature, wildlife, and land resources. Since moving back to his hometown area of Gadsden AL in 2012, he wanted to buy some land to improve and enjoy. He and his wife, Cyndi, moved to the Noccalula Mountain area to begin working on their American dream.



Cyndi Nagashima / Co-founder, Deceased

Cyndi was a business office administrator by trade. She loved nature, wildlife, animals, and gardening. She admired beautiful landscapes, wild flowers, and the simplicities of nature. She liked to grow different varieties of flowers, fruits, and vegetables. She managed the Noccalula Mountain Vineyard event bookings. She enjoyed meeting and interacting with new people. She's always dreamed of working in the wedding industry and helping people move toward the next step of their lives together.
When Brian and Cyndi moved to the Noccalula Mountain community and bought 29 acres of overgrown brush and a dilapidated building on an abandoned lot, they wanted to create something that could make a positive impact on the curb appeal of their property, as well as the Hinds Road area. They thought about different things they could do with the area. They considered cotton or hay farming, but with the sandy soil and gentle slope of their 6 acre field, it really opened their option to a muscadine vineyard. Muscadines have always been a favorite fruit for Brian, and he was very interested in learning and developing a muscadine vineyard. In spring of 2017, they started clearing land and planting muscadine rows. In spring of 2018, they renovated the dilapidated building on the empty lot and did lots of landscaping work. Cyndi saw the new vineyard landscape as something that would lend itself to many different special events. Noccalula Mountain Vineyard finally became a reality and their piece of "The American Dream."
Unfortunately, In April of 2019, Cyndi found out that she had stage 1 breast cancer. Due to having radiation earlier in life for non-Hodgkin's Lymphoma, she wasn't a candidate to have it again. Her choice was to have the cancer mass surgically removed in a double mastectomy. During the reconstructive stage of the surgery, she passed away due to a pulmonary embolism to her heart.
Brian later married Zinta Harner from Centre, AL. Zinta saw his vision and the potential of what NMV could be. She stepped up to fill the shoes left behind by Brian's late wife, Cyndi. Since their marriage, Zinta has put in countless hours to continue the development of a goal that had been started as a vision of Brian and Cyndi. Zinta, having a background in real estate, liked the idea of purchasing the adjoining properties around the vineyard so they could make improvements that would add to the "curb appeal" of the vineyard, and make it a more desirable place to have special outdoor events. Brian and Zinta are currently in the process of adding 2 "Air B&B" houses to the amenities offered by Noccalula Mountain Vineyard, so folks can stay in a private house within close proximity to the Noccalula Falls Park and the Black Creek Trail System. They will also be able to enjoy seeing the wildlife that often roams thru the vineyard, as well as the beauty that the vineyard adds to the area. Pictures coming soon.